Commercial Water Heater Installation, Service and Repair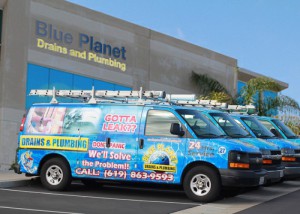 Blue Planet is Water Heater Kings. We service, install and repair complete commercial line of gas and electric hot water heaters for commercial applications. As San Diego's premiere commercial water heater service and installation company our technicians are highly trained in commercial water heater brands and their specifications. We know that your business can not afford to be interrupted with a commercial water heater emergency. That is why we offer 24-7 service with no obligation free on site estimates to all San Diego county.
If your commercial water heater is beyond repairs our highly trained technicians will go over all your options and help you choose the right unit based on your business needs. We service, repair and replace with 100 percent satisfaction guarantee and have excellent references from respected businesses in San Diego County.

As San Diego's Premier Eco – Friendly Plumbers We Service, Install and Repair
NORITZ , TAKAGI , RINNAI, BRADFORD WHITE, BOSH , RHEEM, NAVIEN, GE, AO SMITH & More…
Welcome To Our Review Row
Click On The Icons To See Our Reviews. Also Please Feel Free To Rate Our Service On Any Of The Above Search Sites.
Rheem Commercial Water Heaters
Rheem Commercial Water Heaters offers a complete line of Heavy-Duty and Light-Duty products for all your commercial water heating needs. Rheem products offer the most diverse tank components in the industry. From glass on steel, to stainless steel, and polybutylene, Rheem Commercial Water Heaters can meet your hot water demand! Click Here to find out more on Rheem Commercial Water Heaters.
AO Smith Commercial Water Heaters
A. O. Smith offers a large selection of commercial water heater models. Sold exclusively by plumbing wholesalers and plumbing contractors, A. O. Smith's selection of residential and commercial water heaters, boilers and storage tanks is unmatched for quality and diversity. Click Here to find out more on AO Smith commercial water heaters.
Noritz Commercial Water Heaters
The Noritz Commercial line is the most precise and efficient method of heating water for any commercial project. Click Here to visit Noritz Commercial page to find out more detailed information on Noritz commercial water heaters.